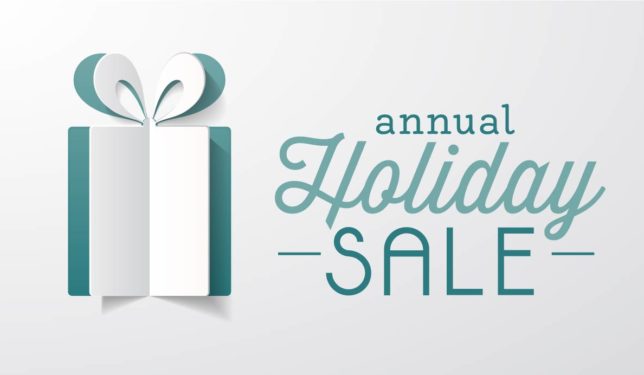 It's that special time of year where you're schedule is so packed with family events and holiday parties and your inbox is so full of irresistible deals for sweaters and candles that you sort of forget you have a business to run.
Well as much as we hate to bring up your list of goals for 2018, ummm….
Did you plan on redesigning your website but never got around to it?
Are you thinking about rebranding so your business better reflects your new services and target market?
Perhaps you've been running a digital marketing campaign and it's time for an audit to make sure you're are spending your dollars wisely.
The good news is, there is still time to achieve your business marketing goals! Give yourself a gift by accomplishing your big marketing goals the easy way with Bizzy Bizzy!
Bizzy Bizzy is offering 10-15% off all our 1 Day Services if you book by the end of the year! We only offer this pricing once a year during our annual sale!
Here's How It Works:
To get the deal, you need to book your service (sign a proposal and pay your deposit) by Dec. 31, 2018, but you can schedule your 1 Day service for any time in 2018 or 2019. Believe it or not, scheduling the date is the hardest part! All our services are designed to make it easy for you to accomplish your goals. All you need to do is show up, and our experts will walk you through our fun and interactive
Bizzy Work
exercises so you can get things done and get back to your holiday shopping and party planning!
Book a 1 Day Website to save $500!
Work with a creative director, graphic designer, web developer and writer devoted completely to your project. We collaborate with you to get 40 hours of work completed in one day! Avoid dozens of annoying back-and-forth emails and weeks going by with no progress. Get the same high quality WordPress website completed in a fraction of the time. It never felt so good to check something off your list. Regularly valued at $3500.
Book a 1 Day Branding to save $250!
Work with a creative director and two other graphic designers and become a part of the creative process. Creating a brand isn't just about having an awesome logo design or a signature font and matching color pallet. It's about laying a foundation for your business and defining who you are and where you are going. Regularly valued at $2000.
Book a 1 Day Digital to save $250!
Work with 3 digital strategists to audit your existing efforts with search engine optimization, social media and pay per click advertising. Get your questions answered, learn the tools, discover opportunities and make sure you are spending your marketing budget in the most effective way. Regularly valued at $2000.
Book a 1 Day Strategy to save $100!
Work with 2 digital strategists to go through a full-day business planning session. This service is about defining your services and target audience and crafting your messaging, mission and marketing 
strategy
. Regularly valued at $1200.
If you're thinking about crushing your marketing goals in 2018 and 2019, now is the time to act! Contact us today to get the deal!
Check out our program on Dane Buy Local TV!