What is Bizzy Work™?
We often get asked how we can complete projects in a day that take other digital marketing agencies months. When you hear about our unique one-day services, you may assume we are using some magical cloud-based software, computerized automation, or artificial intelligence to accomplish this. You might think something so radical could be achieved only with a technological innovation.
Believe it or not, the answer to achieving these extraordinary results in one day has much less to do with technology and everything to do with the way people work together.
Bizzy Work™ was developed by Candy Phelps, founder of Bizzy Bizzy, after realizing the traditional way of working on a website or branding project was filled with busy work. The process was painful for everyone involved because of:
Email overload
Erratic communication
Unpredictable timelines
Complicated jargon
Technical barriers
Surprising or incalculable fees and
Momentum drag
As a business owner, you're extremely busy. You're probably overwhelmed with communication: emails, texts and social media notifications. The swarm of digital items that need your attention is ever-increasing. You've probably spent entire days buried in your inbox without getting any actual work done. The last thing you need is a dozen emails a day from your creative agency filled with geek speak and homework assignments you don't even understand.
Bizzy Work™ is an approach to working that maximizes productivity and creativity and minimizes miscommunication and "busy work" within projects.
Bizzy Work™ is the opposite of busy work. We don't get together to talk about the work that needs to be done. We get together to actually do the work. We block off time to work in person to complete the most high value work we can do as a team. We eliminate dozens of back-and-forth emails, confusion and dead time.
With a systematic approach and proprietary tactile design tools, our work is effective as it is fun.
You get a behind-the-scenes look at how your project is made. You become part of the creative process instead of just a recipient of it. You see progress in real time. You get things done. This is Bizzy Work™.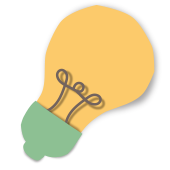 Innovation
We don't believe in doing what everyone has always done. Our methods are totally innovative and unique. We have developed proprietary tools to get the job done more quickly. Once you see how much more effective working with us is, you may never want to go back to the other way of doing things.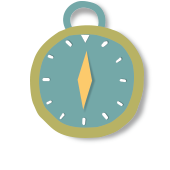 Exploration
All our services start out with a discovery session that includes deep diving into your values, your story, your aesthetic tastes, your customers and your business goals. This is how we get to know you, and sometimes through this exploration, you even get to know yourself!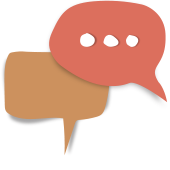 Communication
We're big on technology around here, but we know technology can't replace the efficiency of real-time, human-to-human communication. It may seem a bit old school, but we prefer to work in person with our clients. We believe in real collaboration, high touch service and creating unforgettable experiences.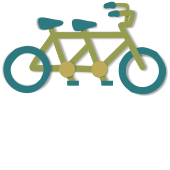 Collaboration
For each project, we bring in an awesome team that may include web designers, graphic designers or writers who have specialized skills. By having real-time, high-energy collaboration, our approach is incredibly productive and powerful. Best of all, you truly get to participate in the creative process.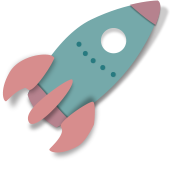 Acceleration
We don't believe in cutting corners. We distilled our process down to exactly what we know small businesses need, and we pride ourselves on quality. We invented a "vertical assembly line" where everyone does their job simultaneously. We cut out the inefficiency of hundreds of emails back and forth of the traditional web and logo design process to accelerate your success.