Looking for the best customer experience possible? Just check out a few of our
Reviews for our Madison Web Design Company from Local Leaders, Startups and Business Owners
"The team at Bizzy Bizzy is amazing. They have helped us on three projects – security, SEO optimization and most recently, redesigning a website. We've been very happy with each aspect of work from them. Our website looks great! They are quick to respond for assistance. Strongly recommend this great local business."
"This week I worked with Bizzy Bizzy for the second time to do the one day website and LOVED both experiences. The web design teams assembled both times were both friendly and knowledgeable. The process makes it really easy to understand and follow along for folks like me who are not website gurus. If you're wondering if you should go with Bizzy Bizzy, I'm telling you — choose this company!"
"Bizzy Bizzy has been a wonderful partner to work with for my company's content marketing needs. Each project was met with creativity, organization and excitement. The team impressed us daily on their ability to meet our needs and expand upon them. I would highly recommend partnering with Bizzy Bizzy!"
"We were incredibly fortunate to have Bizzy Bizzy put together our website. The SEO improvements made by Bizzy Bizzy to our website allowed several new clients to find us via Google search and allowed us to sign a couple of new clients who ended up placing enough work to cover all our employees salaries for the year. Having a great website and SEO was a huge return on investment for our company."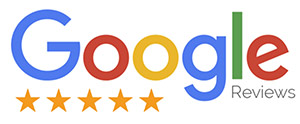 Nothin' but 5 Stars!
You need a professional website that get results, but you don't have time to spend the next three months going back and forth with a web designer. We. Get. It. We developed the 1 Day® Website just for you. You work in real time with our team of Madison web design experts. Small project? Get it in a day. Big project? We'll do as many 1 Day Sprints as we need to do it right.
Hang out with SEO pros while you learn best practices and we get work done! Our 1 Day® SEO is a full-day session with search engine optimization experts who worship best practices and want to help your website rank!
1 Day® Social
Our 1 Day® Social is a full day of social media strategy, planning and content creation with our team devoted to you for an entire day. This isn't a group workshop or training. You'll work directly with experts on your social media!
During our 1 Day® Brandstorm, you'll work with our team to name your new product or business! Our brand strategists will help you come up with a memorable, unique name that will help your brand stand out!
Everyone gets deep into our unique 1 Day® experience!
Our Madison web design clients get real-time feedback and collaboration with our WordPress experts.
Yes! We really created these Madison websites and brands in one day.

Our Unique Process
How can we do projects in a day that take other Madison web design and branding agencies months? Glad you asked! We'll tell you. We designed a totally unique 1 Day® process. We work in real time with our clients for most projects to achieve extraordinary results in surprisingly little time.
The Original 1 Day® Website agency!
Innovation
We don't believe in doing what everyone has always done. Our methods are totally innovative and unique. We have developed proprietary tools to get the job done more quickly. Once you see how much more effective working with us is, you may never want to go back to the other way of doing things.
Exploration
All our services start out with a discovery session that includes deep diving into your values, your story, your aesthetic tastes, your customers and your business goals. This is how we get to know you, and sometimes through this exploration, you even get to know yourself!
Communication
We're big on technology around here, but we know technology can't replace the efficiency of real-time, human-to-human communication. We prefer to work in real time with our clients either in person or via all-day teleconference sessions. We believe in real collaboration, high touch service and creating unforgettable experiences.
Collaboration
For each project, we bring in an awesome team that may include web designers, graphic designers or writers who have specialized skills. By having real-time, high-energy collaboration, our approach is incredibly productive and powerful. Best of all, you truly get to participate in the creative process.
Acceleration
We don't believe in cutting corners. We distilled our process down to exactly what we know small businesses need, and we pride ourselves on quality. We invented a better process that works for fast-growing businesses. We cut out the inefficiency of hundreds of emails back and forth of the traditional web design and logo design process to accelerate your success.