Our Story
Bizzy Bizzy is a Madison, WI-based experiential creative marketing agency. We help busy business owners and entrepreneurs with their branding, graphic design and website development needs. But we do it in unusual ways.
What makes us different than everyone else? Well, pretty much everything. We have developed innovative and experiential methods to fit the needs of entrepreneurs who are too busy to spend weeks or months emailing back and forth about marketing projects. We work in person at our office with our clients for most projects to achieve extraordinary results in surprisingly little time.
We are the creators of the 1 Day Website, the 1 Day Branding.
Our company was founded in 2009 by Candy Phelps. Bizzy Bizzy was originally known as iCandy Graphics & Web Design.
Candy hails from Montana originally and moved to Madison in 2012 from Chicagoland. She has a BA from the University of Montana and nearly 15 years of experience in design, content marketing and web design.  She is the author of "Grow Your SEO: Search Engine Optimization Concepts Even Your Grandma Could Understand." Candy is passionate about giving back to the community and helping other entrepreneurs succeed.
Candy has been an instructor and speaker at the Small Business Development Center, Dream Bank, and Grow Madison.
The Problem
We started out just like most other web design and graphic design companies, taking on many different kinds of clients and projects. We were constantly learning new things and expanding our services to tend to our clients' needs. But as we grew and got busier and busier, we did what many companies do—we tried to find ways to automate tasks and use technology to solve our problems.
We spent gads of money on new software. We avoided meetings with team members and potential clients and instead pushed everything to email and various online platforms, thinking that would save time.
Despite all the nifty technology we implemented to manage our projects, the process of designing a website continued to be unwieldy and unpleasant for everyone involved. Even a small project would result in dozens if not hundreds of emails back and forth. Miscommunication was common both with the client and among team members. The clients dreaded getting our emails asking where their website copy was or needing passwords for accounts they set up years ago and didn't remember. We had no idea when the client was going to get back to us, so there was no way to schedule the next stage of their website development until we actually heard back from them (sometimes minutes later, sometimes a month later.)
Then one day Candy woke up to an inbox of a hundred new emails since the day before and realized the technology was failing her business. It was actually creating more inefficiencies in the processes than it was solving. We had to admit our customer service had suffered as had team morale. Plus, we had been spending all day, every day glued to our computer screens, missing out on the joy and benefits of real human interaction.
We thought back to the early days of our business, when we had fewer clients and fewer technological "solutions." We had a lot more time to spend with our clients and team in person and on the phone. Those days were happier for the clients and for us, and projects seemed to get done more efficiently.
The Solution
So we set out to solve this problem once again. We spent the next two years developing in-person, experiential website design, branding and marketing services that would revolutionize the way we do business.
We created proprietary tools, tactile artifacts and agile systems designed to stimulate creativity, encourage feedback and accelerate the design and development process. Plus, using tangible tools like our Core Value Cards, Font Cards or Website Wireframe Kit in real life makes building a brand or a website feel more like play than work.
The best part – SO MUCH LESS EMAILING.
After seeing great success with our new experiential services, we decided to rebrand and reinvent our business model to focus on our 1 Day Website and 1 Day Branding services.
Goodbye iCandy Graphics & Web Design…Hello Bizzy Bizzy!
The Creative Collective
Our team is made up of a highly curated and talented group of independent consultants and freelancers.
Our Core Values
Our business was born from these core values, which inspire everything we do: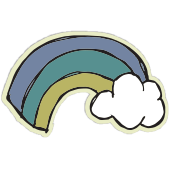 Happiness
Gratitude is at the heart of our daily happiness practices. We believe in leading joyful and meaningful lives. We give back to the community, live sustainably and measure our success in happiness. We provide flexibility to those who work for us and seek balance between work and life. We practice kindness and compassion and surround ourselves with people who do the same. We endeavor to be a force of positive change and good in the community and the world.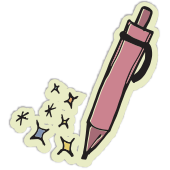 Creativity
We delight in bringing something new into the world that is both utilitarian and beautiful. We foster innovation, discovery and growth within people and organizations. We value ideas, progress, art, education and knowledge sharing. We develop creative tools and resources to make our work more productive, enjoyable and successful.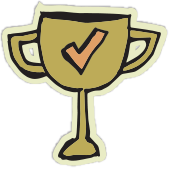 Quality
We always provide products and services of which we can be proud. We consider our client's needs in every decision we make. We work with efficient execution for ourselves and for our clients to achieve excellence and superior quality.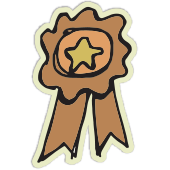 Authenticity
We challenge the status quo and maintain our ideals and original character no matter what is mainstream or popular. We revere independence and flexibility. We provide transparency internally and externally in our pricing and processes. We take pride in our honesty and integrity. We never compromise our values in the name of higher profits.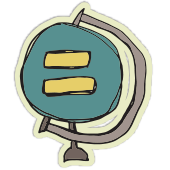 Equality
We believe everyone deserves the opportunity to achieve their dreams. We maintain a flat hierarchy where everyone's ideas and skills are appreciated. We derive value from people's diverse cultural backgrounds, life experiences, and personalities. We seek out diverse clients and team members to create a richer company DNA. We aim for social justice in our community and the world.
Our Service Foundations
All our marketing and creative services are built on these foundations.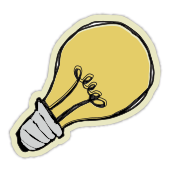 Innovation
We don't believe in doing what everyone is doing or being a copy cat creative agency. Our methods are totally innovative and unique. Once you see how much more effective and more fun working with us is, you may never want to go back to the old way of doing things.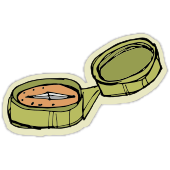 Exploration
All our services start out with a discovery session that includes deep diving into your values, your story, your aesthetic tastes, your customers and your business goals. This is how we get to know you, and sometimes through this exploration, you even get to know yourself!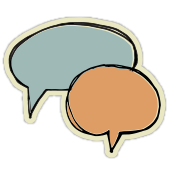 Communication
We're big on technology around here, but we know technology can't replace the efficiency of real-time, human-to-human communication. It may seem a bit old school, but we prefer to work in person with our clients. We believe in real collaboration, high touch service and creating unforgettable experiences.
Collaboration
For each project, we bring in an awesome team that may include Madison web designers, graphic designers or writers who have unique skills. By having real-time, high-energy collaboration, our method is incredibly productive and powerful. Best of all, you truly get to participate in the creative process.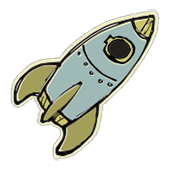 Acceleration
We don't believe in cutting corners. We distilled our process down to exactly what we know small businesses need, and we pride ourselves on quality. We cut out the inefficiency of hundreds of emails back and forth of the traditional web and logo design process to accelerate your success.