60
Days it takes to complete a logo design with a traditional creative agency
1
Days it takes to create your logo with Bizzy Bizzy
Making Work More Like Play with Tactile Tools
You'll love sorting through our deck of Core Value Cards and browsing our Font Finder deck. Choose your colors from the Pantone swatchbook, and browse our Moodboard Collection to hone in on your aesthetic taste. These are just some of the tactile tools we use to make our marketing services more efficient, effective, interactive and fun!
Check out some recent examples of 1 Day Branding projects
Please read the details and pricing information below. If you aren't sure if the 1 Day Branding is right for you or if you are unclear as to whether your goals are doable in one day, don't hesitate to contact us for a free consultation. We're happy to chat!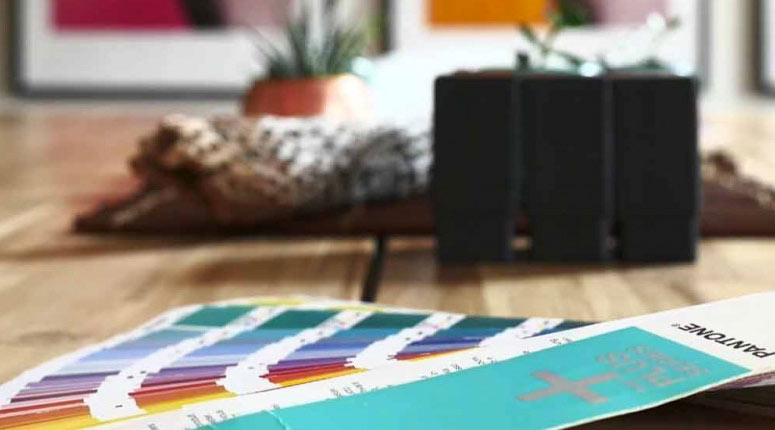 What Do I Get?
Our One Day Branding process was designed especially for small business owners who need a powerful brand foundation and unique logo design to help their business grow. Here are some details of what you'll get:
Moodboard / Style Tile Exploration to inspire and set the stage for future visuals.
Brand Archetype Evaluation to help you speak to the right customers.
Brand Core Values to be the foundation of everything you do.
Discovery Interview to learn about your vision, your competitors and your story.
Unique Logo Design that you can use for all your future marketing materials royalty free.
Digital Files for final logo in many formats (.jpg, .pdf, .eps, .png, 1-color versions).
Essential Style Guide with your new signature fonts and colors used in your branding.
Business card design for up to 3 people in your organization.
If time allows, we may be able to design social media graphics and letterhead.
How can you create a high quality brand in one day?
Bizzy Bizzy has developed an innovative, collaborative and extremely efficient approach called Bizzy Work™ based on our experience of creating brands for years "the old fashioned way." Here's how it works so well.
innovation
We don't believe in doing what everyone has always done. Our methods are totally innovative and unique. We have developed proprietary tools to get the job done more quickly. Once you see how much more effective working with us is, you may never want to go back to the other way of doing things.
exploration
All our services start out with a discovery session that includes deep diving into your values, your story, your aesthetic tastes, your customers and your business goals. This is how we get to know you, and sometimes through this exploration, you even get to know yourself!
communication
We're big on technology around here, but we know technology can't replace the efficiency of real-time, human-to-human communication. It may seem a bit old school, but we prefer to work in person with our clients. We believe in real collaboration, high touch service and creating unforgettable experiences.
collaboration
For each project, we bring in an awesome team of seasoned graphic designers and a creative director. By having real-time, high-energy collaboration, our approach is incredibly productive and powerful. Best of all, you truly get to participate in the creative process.
acceleration
We don't believe in cutting corners. We distilled our process down to exactly what we know small businesses need, and we pride ourselves on quality. We cut out the inefficiency of hundreds of emails back and forth of the traditional web and logo design process to accelerate your success.
How much does the 1 Day Branding cost?
There is a one-time flat fee of $2000 for the 1 Day Branding service, which includes working directly with our team of 3 people for an entire business day (plus you get lunch). We pack an incredible amount of value into one day! Working with a traditional creative agency, you will likely spend a few painful months emailing back and forth about your brand and logo design with no guarantee of when it will be done. So the question you might want to ask yourself is "How long can I wait to launch my business?"
Do I have to come to Madison, Wisconsin to participate?
No, you don't have to be in Madison to book a 1 Day Branding! This service is available as a virtual experience for customers anywhere in the world (but it's not as much fun as working in person). With the nifty technology of today, we can use screen sharing, teleconferencing and good old telephone calls for real-time communication. You must be available for virtual meetings all day long, so we can create your brand in one day.
How many people can I bring?
Our interactive service was designed specifically for small businesses owners, consultants, startups, small nonprofits and entrepreneurs. Real-time communication and collaboration with decision makers is precisely how we are able to accomplish so much in so little time. We can have up to 3 people from your team join us for the day of the brand creation, and all key decision makers must participate for the full day.
What if I don't enjoy working in a fast-paced team environment?
Our experiential branding process involves a full day of high-energy collaboration, discussions and interactive exercises with the Bizzy Bizzy team. Frankly, we think it's the absolute best way to create a brand, but it is not for the faint of heart! If you prefer to work at a slower pace, on your own or you need days or weeks to deliberate and reflect, the 1 Day Branding might not be your cup of tea.
How to Get a 1 Day Branding
Step
1
Fill out our simple form with some basic information about your project and business.
We'll send you some more info and schedule a time to meet or chat on the phone to discuss your project.
You send in a signed proposal and deposit to reserve your date.
You come to our office to work with our team to create your brand. It couldn't be easier!