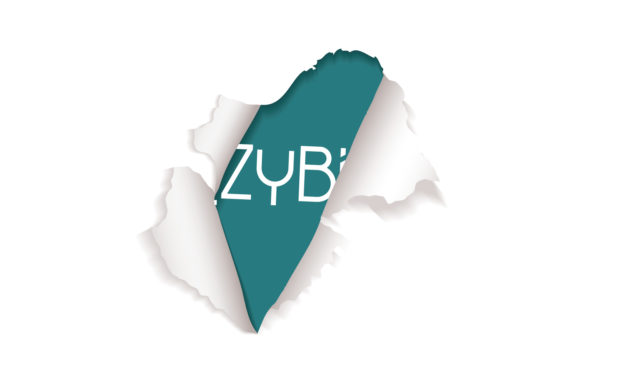 Goodbye iCandy…Hello Bizzy Bizzy
Change is hard…and exciting! With the official announcements we are about to make, we're experiencing quite a medley of emotions: sadness and joy mixed with anxiety and comfort. It makes sense, because entrepreneurship is nothing if not one long emotional roller coaster.
It's been 8 years almost to the day since we boarded that roller coaster and officially launched iCandy Graphics & Web Design. Over the years, we have had the opportunity to serve hundreds of clients, from our beloved small business owners to the likes of university systems and Fortune 500 companies. We have been incredibly fortunate to get to work with so many amazing people, some of whom have made us an integral part of their team and many of whom have become great friends.
After 8 years, we are ready to turn the corner and begin the next loop-the-loop phase of our business.
Brand New Name
The first big change is that we are rebranding!  If you're reading this, you probably already noticed that iCandy Graphics & Web Design is now known as Bizzy Bizzy! We have a new logo, new business model and lots more to come.
So what's the story with Bizzy Bizzy? We chose Bizzy Bizzy because we will be catering all our services to busy business owners. We will be helping them get busy and stay busy by having better marketing to attract more customers of their own. Plus, no other business we could find was using it (although there is a hip-hop song with that title) so we won't have a hyphen in our domain name anymore. Huzzah!
Big Change in Services
The change that most affects you—our clients—is that we will now be exclusively focusing on our 1 Day Website and 1 Day Branding services. (These have also been renamed from 8 Hour Website and 8 Hour Branding).
In the past year, these services have really taken off. We have worked with 22 different businesses and individuals to create new brands or WordPress websites in just one business day. If you haven't already, please take a minute to watch our videos to learn how it works.
watch to learn about our experiential 1 Day Branding Service
watch to learn about our experiential 1 Day Website Service
We are really proud of these services because they aren't like anything else out there. And the best part is, we're constantly tweaking our methods to improve the outcomes and customer experience. By focusing exclusively on these services, we believe we can perfect the process and maybe even shake up the design industry!
What Does This Mean for Our Current Clients?
By specializing and simplifying, we hope to become THE place for small businesses to get awesome websites and branding when they are too busy to go back and forth with a creative agency for months. Unfortunately, this means we will no longer be taking on project-based or hourly work outside of 1 Day Website and 1 Day Branding as of November 1, 2017.
But please don't fret! For future work, there are plenty of great folks who can help you with your marketing and website needs.
We will be referring any future graphic design, web, social and writing work to the amazing creative professionals in our Creative Collective, most of whom have been working with iCandy all along, perhaps even on your projects. In addition to being a part of our team, each one of these talented folks is running their own show.
From now on, they will be acting as independent consultants and freelancers, and you can work directly with any of them if you so choose. You will communicate directly with them, be billed directly by them…you get the idea.
Teary Goodbye to Tara
One important note is that our lead web developer Tara (Candy's sister) is taking a new job. While we are excited for her (who could say "no" to more money, less stress, better hours and government benefits), we are feeling pretty sorry for ourselves.
It would be difficult to fully explain her value and how much she means to us, but if you've worked with her, you probably know.
She worked tirelessly to make life easy for all of us and especially all of our clients. She started as someone who didn't know a lick of code and blossomed into one of the best front-end web developers this side of the Mississippi (actually she's on the other side of the Mississippi). She sacrificed countless hours with her family to unhack websites over the weekend. In times of distress, she would described elaborate meals and recipes in detail to prevent Candy from going off the deep end. She lost sleep trying to figure out seemingly impossible bugs with GoDaddy's servers…but she never met a problem she couldn't solve.
Tara's departure is certainly one of many factors in some of the changes to the business model that are taking place. In short, Tara is a genius who is basically irreplaceable.
Let the Roller Coaster Continue!
You are each on your own business-induced roller coasters, but we hope this transition and the next part of your journey is a smooth ride…unless you really love roller coasters.
We truly appreciate our clients' business and support over the years, and we'll be forever grateful.