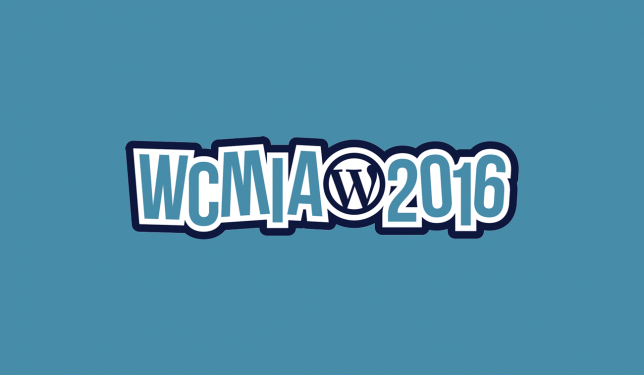 Musings from WordCamp Miami 2016
Written by Sally Stirn
In the words of WordCamp Central "WordCamps are informal, community-organized events that are put together by WordPress users like you. Everyone from casual users to core developers participate, share ideas, and get to know each other."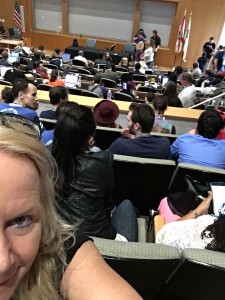 With a little more than a week of reflection and review I've decided to share some of the benefits and discoveries enjoyed at this years well attended WordCamp Miami 2016 event here in South Florida. The website and links offered within their home page is so comprehensive I would not dare to try to improve on anything already shared. I felt compelled however to tell my story and observations as a relatively new comer to WordPress.
There were many WOW moments mostly discovered in the content shared by speakers but the super value came from conversations had with strangers while hanging out on the campus of FIU; the event venue. Let's just say when you mix newbies, including children from 6 to 14 years old, with well-seasoned experts you might imagine some sort of ranking happening; well it really didn't. Everyone seemed to have equal ground and the overall aura was inviting.
The strangers I met opened up and we had what felt like an honest conversation between old friends. One conversation which resonates was with a highly regarded developer, a dad and a business owner, who was so easy to talk to that we shared ideas about gardening, fashion and raising children; this surprised me. There goes the myth that developers only want to talk shop. Another moment was a presenter who expressed patiently how she honestly wants to help her students succeed, to break boundaries and to help those attending build not only their network but their confidence. She nearly teared up or maybe that was me. Good stuff for sure!
Other sweet moments included watching the joy in the eyes of  parents who watched with pride how their young entrepreneurs became enriched by the weekend so it is with high recommendation that you consider attending this this event next year and bring your children if you can!
I also want to thank the organizers who have committed so much of their time, energy, expertise and humor throughout the last few months. What a build up and what great communications tools they employed to include the webpage, email, slack, meetup, texting, announcements and the wrap up meetings. Again, check out their site to see how an effective webpage can work. It exemplifies the powers of WordPress and the beauty that surrounds this entire open source community. I encourage all readers to take a look at this resource and learn. I am just grateful to the speakers who not only spend endless hours of planning their topics and sharing their expertise to present but also for sharing openly the slides and homework. Really awesome stuff and may I add that this is not the norm in many parts of the business world. Also, not to sound like the Academy Awards of years gone by, I also want to thank the many sponsors who worked tirelessly throughout the 4 day event and special thanks for all the groovy swag; love it, love you.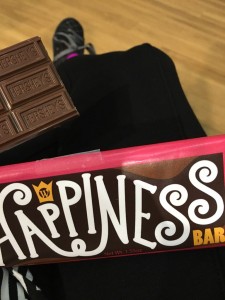 Please know that one of the reasons I love my job at iCandy is the owner Candy Phelps is involved in the WordPress community and recently sponsored WordCamp Milwaukee .  Way to go Candy; another fine example of how business owners in this industry are committed to giving back to the community.
Lastly if you are not be able to attend WordCamp Miami in the future you can enjoy the benefits of their live streaming which was another tool they provided to those absent. Thank you David Bisset and Ptah Dunbar! Nice job…