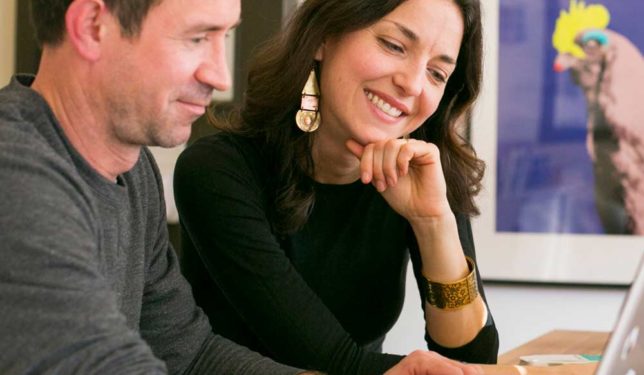 Bizzy Bizzy Named Top 10 Most Promising Web Design Companies
MADISON – Bizzy Bizzy, a Madison-based creative agency, has been named one of the Top 10 Most Promising Web Design companies by CIO Review Magazine.
"It's an honor to be recognized for the game-changing work we're doing," said Candy Phelps, founder of Bizzy Bizzy and creator of the 1 Day Website. "Our non-traditional approach fixes so many of the problems that both clients and creative agencies face when they come together to work on projects."
Bizzy Bizzy has developed a new method of creating websites and doing other digital marketing services in one business day that disrupts how the industry works with their clients.
"We realized web design projects can be a painful experience for people," Phelps said. "Entrepreneurs don't have time to email back and forth for months about one marketing project. So we decided to reinvent a broken process that has become the standard in our industry."
Bizzy Bizzy created an innovative design approach dubbed 1 Day Works™ that involves working in real time (and often in person) with their clients to achieve extraordinary results in surprisingly little time. They bring an entire team together (which may include graphic designers, digital strategists, writers and web developers) to work on their digital marketing services. In addition, Bizzy Bizzy created special tangible tools to make the process more efficient and fun such as their Core Value Cards and Font Finder Cards.
"By getting everyone together in real time to collaborate on projects, we can distill months of work into one day because it's so much more efficient than emailing," Phelps said. "We've had people come in from other states and as far away as Colorado for a 1 Day service. It's totally unique."