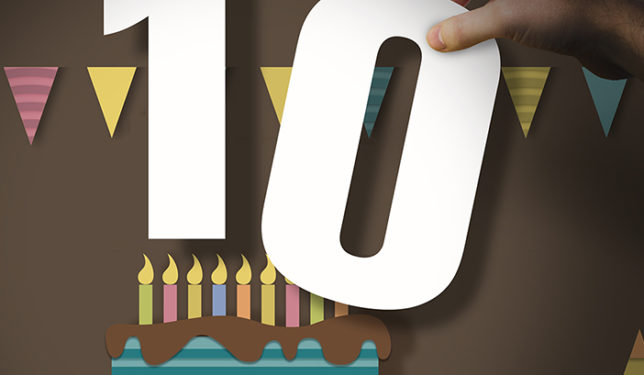 Wohoo! Bizzy Bizzy Celebrates 10 Years in Business!
Wow! It's wild to think that it was 10 years ago that our founder Candy said goodbye to her last "real job" and started a business right in the middle of a global economic recession!
It hasn't been easy, but we wouldn't trade it for the world!
We love being able to help other business owners, have creative jobs and solve problems in business and in the world. We love being able to design our lives and work with our favorite people (frankly, we're obsessed with our clients).
We couldn't have done any of this you: our family, friends, mentors, team and all of course our customers! And last but not least, we would be remiss to not say thanks to those hundreds (maybe thousands?) of YouTube videos that taught us everything we know!