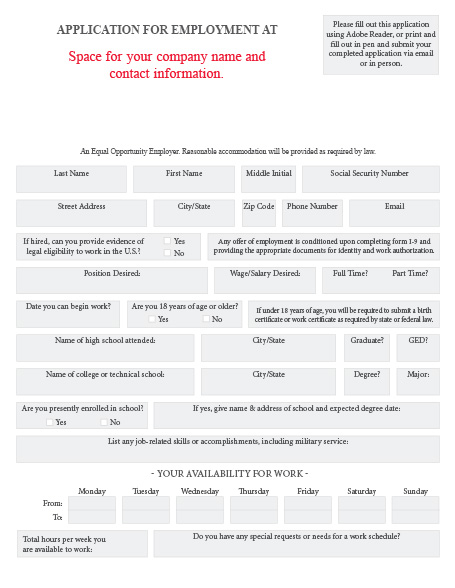 Thank you for subscribing to our newsletter and reading our blog! As a small token of our appreciation, we have created a FREE fillable PDF standard job application that your business can use.
You are welcome to upload this to your website, save it on your computer, print it, or you can have prospective employees fill it out right there on one of your office computers. Once they fill out the document using Adobe Reader (or some other PDF reading software), they can save it and email it directly to you. Or if that isn't an option, they can print it and bring it into your store or office.
You will have an electronic version of every applicant, which will be easy to organize and search for in the future. The application will save your prospective employees time and will save you the hassle of having to read hand-written forms!