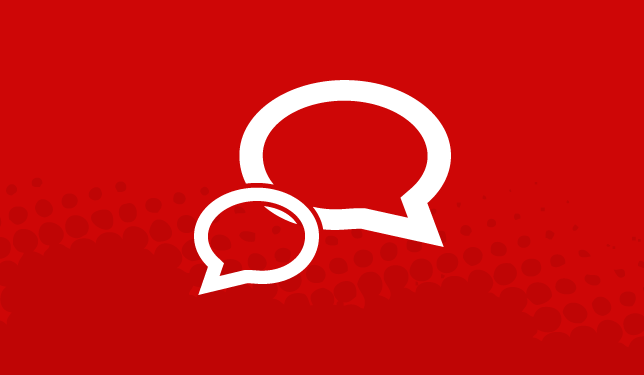 Social Media Profile Specifications
We often help our clients get their social media up and running and looking professional. We thought we'd put together a quick set of guidelines on some of the specifications (pixel sizes) as of October 2014. Pretty much as soon as we publish this, there are likely to be changes, but feel free to bookmark this page and we'll try to make sure to update it any time we know of a size change. Also, we'll plan on adding to it with other social media platforms. Note: in all of our dimensions, the first number mentioned is the width, the second number is the height.
Size of Facebook Cover Images for Business Pages
Here is a place to check out the latest Facebook cover image specs. Facebook recommends 851×315 pixels. Make sure to not put any important text or information behind the profile image, business name or "Like" buttons. Check out this link for more specific details on where each of those areas appear.
https://www.facebook.com/help/125379114252045
Facebook Profile Picture Dimensions for Business Logo
This one is a bit tricky for no apparent reason. The actual space for your business logo is exactly 160x160px, but Facebook won't let you upload an image that is at less than 180x180px. Go ahead and make an image that is 180x180px, but make sure you have at least a 10px white space around the edges as Facebook will then auto-crop it to 160x160px. Very frustrating, indeed. It is a good idea to have a logo with a border or background image to help your logo stand out when it is a tiny thumbnail.
Facebook Ad Dimensions or Newsfeed Image Sizes:
If you want to design an ad that looks good everywhere it appears on Facebook, use the ratio of 1.9 to 1. This is also a good  idea to The recommended text length is how many characters of copy could be displayed on small screens.
Recommended image size: 1,200 x 628 pixels

Text: 90 characters

Headline: 25 characters

Link description: 30 characters

Your image may not include more than 20% text.
Facebook ads can have only 20% text, which is tough to know exactly how much text is 20%. We discovered this nifty tool where you can upload your ad and estimate how much text you have on your image. This will save you from getting your Facebook ad rejected, which is no fun.
https://www.facebook.com/ads/tools/text_overlay
Facebook Background Images for Quotes
If you plan on sharing inspirational quotes, jokes or other text-based posts on Facebook, it's a good idea to create colored background images with your branding to make sure they get noticed. Let's face it hardly any scans Facebook just looking for text. We recommend something like the following 504×504 pixel background.
Twitter Cover Images
Photos can be in any of the following formats: JPG, GIF, or PNG. (Twitter does not support animated GIFs for profile or header images.) Twitter recommended dimensions for profile photos are 400×400 pixels. Recommended dimensions for header photos are 1500×500 pixels. However we actually recommend upload an image that is 3000x1000px instead, but make sure you don't have anything important at the top 150px or so. This size is better for jumbo monitors where the 1500px image will be stretched out.
YouTube Channel Art
YouTube Channel Art might be the trickiest of all the media. You need to upload a gigantic image for TV viewing (which is no that uncommon now that a lot of people have smart TVs and Internet on their TVs through Wii's). For optimal results on all devices upload a single 2560 X 1440 px image, but make sure the important information (logo and any text or important imagery) fits in the central 1546x423px area. Everything else will be cropped out on mobile devices and smaller screens. See the template below: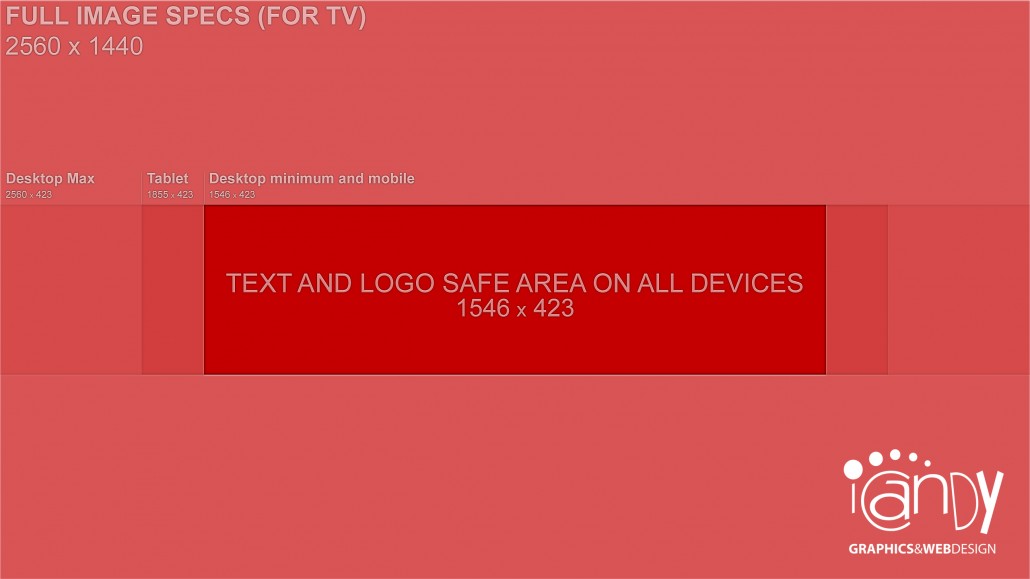 PowerPoint Slides
OK so PowerPoint slides are not social media, but this is a commonly asked for item. You'd be surprised how much more professional and savvy you look if you get a custom PowerPoint theme with your branding rather than using the old generic templates. You probably have a lot of the branding work already done, so take your next presentation to the next level and wow your audience. Create background images at 1024x768px and then make sure to match the text for headlines with the RGB hex codes of your logo and branding in PowerPoint.
How to resize my logo or image
You can crop and resize your image or logo in any type of photo editing software such as Photoshop, Fireworks, MS Paint, etc. If you don't have any of these on your computer, check out http://picresize.com. This website is free and easy to use. Just upload the image you want to work on and you can adjust the pixel width exactly or at least crop the image to be closer to the shape you need.
If you have any tips or notice that any of this information is outdated, please leave us a comment! Thanks!