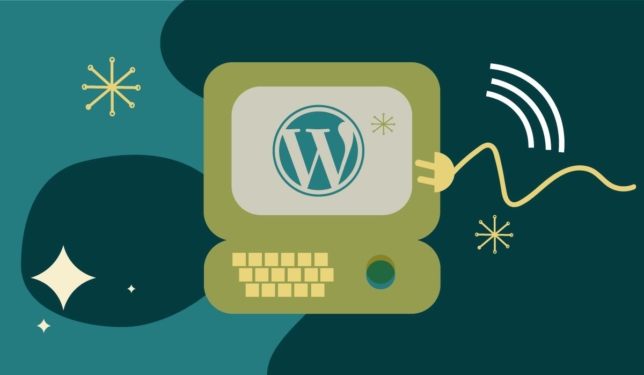 5 of the Best WordPress Plugins We Love!
At Bizzy Bizzy, you can be sure that we are constantly innovating and iterating our web development process to create the best user experience on the front end, the most secure web sites we can and the most client-friendly sites possible. Testing WordPress plugins and finding the best ones out of the millions out there is all part of our process. Here are a few we highly recommend and install on nearly every website we develop.
1. Black Studio TinyMCE Widget
WordPress plugin for Easier widgets!
We all wish the built-in WordPress Text widget had a WYSIWYG editor, but it doesn't. If your client has to even look at HTML, much less edit it, they will probably be disappointed in their new "easy-to-use" WordPress website. Black Studio TinyMCE Widget to the rescue! This plugin gives you a Visual Editor widget. No HTML knowledge is necessary to use it. And you can upload images right in the sidebar widgets. Yay!
2. Gravity Forms
Drag-and-drop form-building plugin
We don't know if we could live without Gravity Forms! It's form-building interface is simple enough for a lay person to use, yet incredibly powerful. It includes everything from text inputs to advanced fields with verifications and conditional logic. The developer license is $199, but it includes gads of add-ons and is worth every penny if you developing more than a few websites. We could go on and on.
3. iThemes Security
WordPress security plugin
We take WordPress security seriously. With the help of iThemes Security, we sleep easy. We like the "One-click Secure" feature, but we always take it to the next level by using the other features: scheduled database backups, protection against brute force attacks, and more.
4. Yoast SEO
WordPress SEO Plugin
Yoast SEO WordPress plugin a great plugin to make your WordPress website search engine-friendly. Yoast SEO forces you to choose a focus keyword when you're writing your a page or an article, and then makes sure you use that focus keyword everywhere you need to for onsite page optimization. With their built in rating tool (red, green and yellow), even your clients can more easily understand search engine optimization.
5. Broken Link Checker
Checks content for broken links
This plugin checks your website for broken links. Don't decrease the credibility of your website by having broken links. Use Broken Link Checker.