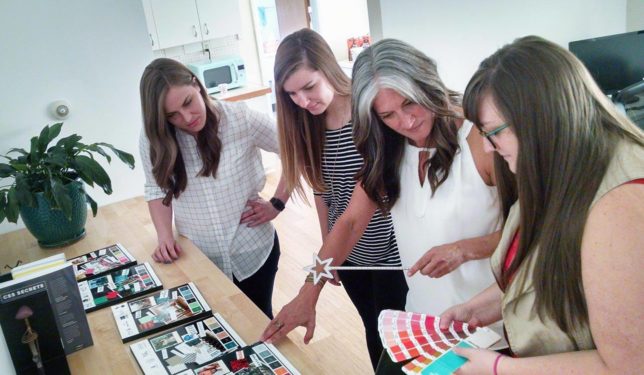 Bizzy Bizzy In New Office After Chocolaterian Fire
You may have heard that our office (a.k.a. The Collaboratory) was damaged in the the fire that started below the Chocolaterian cafe on Feb. 25. Bizzy Bizzy was located in the beautiful and historic building at the Schenks Corner, where several other businesses were located.
Even though our office was on the second floor and didn't get hit with the flames from the fire below, our office sustained considerable smoke damage. We hired a mitigation company to clean and deoderize the furniture and attempted to salvage as much of our stuff as possible. We saved most of our big pieces of furniture, but we lost all our electronics, our plants, lots of paperwork, office supplies and tons of smaller items from shelves and drawers. We spent a lot of time dealing with the insurance company and replacing all of the items we lost. Ugh. Not. Fun.
After the fire, it took a couple months for us to locate a new office, move everything and to get back to business. We love our new home, which is now located at 2713 Atwood Avenue, Suite 202, a building we share with StoryBridge and a couple of other cool businesses. Also, it's only a few blocks away from our old office! Check out this video to see our new digs!
Our old office is currently being restored and renovated. We expect it to be ready to move back in around the beginning of July, but the rest of the building will still be under major construction as there was significant fire damage on half of it. We will determine at that time whether we'll be moving back to our old office when it is ready, or if we'll be staying at the new office.
Needless to say, it's been a frustrating couple of months. But our loss was insignificant compared to that of the Chocolaterian and the lovely old building.
We truly appreciate all the outpouring of support and generosity from our Madison community during this tough time. We are extremely grateful that no one was hurt in the fire and that we are back up and running a couple of months later.
The best way to support us as we continue to piece everything back together after the fire is to tell other business owners about our experiential 1 Day Branding and 1 Day Website Services.