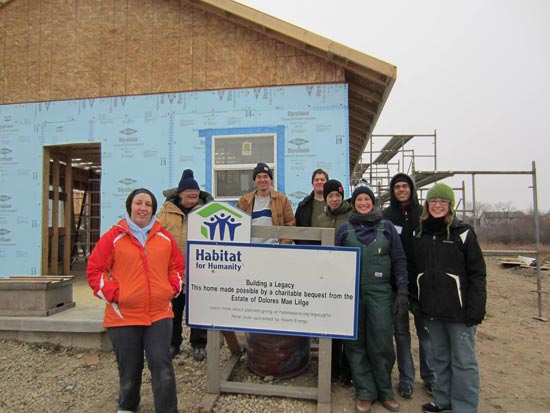 2014 has been an exciting year at iCandy Graphics & Web Design. We are truly grateful for our blessings and the privilege of working with so many amazing entrepreneurs and small businesses and organizations!
Read about a few highlights from this year:

We celebrated our 5-year anniversary! Hooray!
We grew our team! If you want to read some fun facts about the iCandy staff, including random celebrity sightings, check out our About Us Page.
We attended several training events and business conferences, including WordCamp Milwaukee, WordCamp Miami, Facebook Fit, the Small Business Owner's Symposium and more.
We started developing articles and video tutorials on our blog answering Frequently Asked Questions about WordPress, Google products and more.
We gave back to our community in cash donations to Madison Urban League, the Madison Public Library, service days at Habitat for Humanity and Red Cross, and free website development services to the Richard Davis Foundation, free logo design services to Girls Biz, sponsorship of the Design Like Mad design-a-thon and more.
We continued to connect with other business owners in the Madison community via Wisconsin Women Entrepreneurs and the Greater Madison Chamber of Commerce. And this year, we are excited to have joined Capital Entrepreneurs and Dane Buy Local!
We worked on dozens of projects for clients new and old, including 11 complete website overhauls (with 3 more in the making right now). And speaking of all those project…
Our Favorite Designs & Projects of 2014
Note: Click on the images for links to live websites or in some cases, larger images!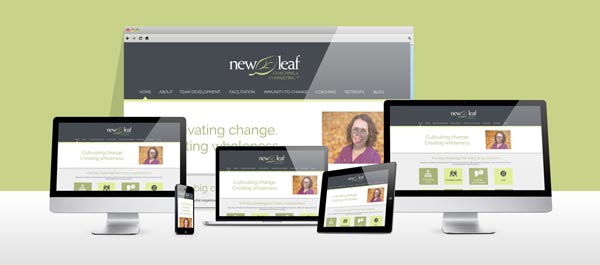 Website Design & Development:
New Leaf Coaching & Consulting
This content-heavy website tells a story of what this Madison consultant does, why she does it and how she can help solve her clients' problems. We relied on illustrations and subtle earthy hues to engage the user and tell the story in a visually interesting way.
[hr]

Logo Design:
Sprout Landscape & Garden
We wanted to design something that would stand out among the dozens of Madison landscape companies. We chose contemporary colors and a playful design. We always like a logo where the icon or image is part of the typography.
[hr]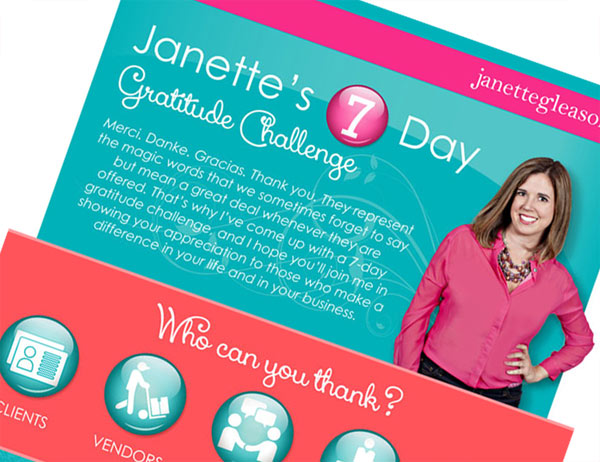 Infographic Design:
Janette Gleason
This was a fun project for a worthy cause, expressing gratitude! This Arizona-based business consultant wanted an infographic to use on Facebook and other social media to promote engagement. We used a combination of flat and 3D design.
[hr]

Business Branding:
Jackie Holl Branding Package
This New York-based retirement coach needed a branding makeover, so we designed a new logo, business cards, letterhead, a Facebook cover page, website header and more. Now her branding has a fresh new look, and everything is consistent.
[hr]

Large Format Design:
Clean Fresh Food
This Madison area aquaponics farm needed a banner and some large signs to take to trade shows, store demonstrations and farmer's markets. With a custom infographic, nice big photos and an earthy contemporary look, this banner design is sure to draw high-end shoppers who value local eco-friendly produce.
[hr]

Website Consulting:
Artterro
This local Madison business was revamping their website. They had an in-house graphic designer and a web developer. But they needed guidance in a few areas: how to design a website responsively; how to optimize and track their website for sales conversions; and how to make good choices for search engine optimization. We helped them through the design process, and the site turned out great!
[hr]

Ecommerce Website Development:
Crystal Creek
This Wisconsin agricultural food and product manufacturer needed a major overhaul of their website and wanted to start selling their products online. This responsive ecommerce site was built using WordPress and Woocommerce.
[hr]

Brochure Design:
Vantage Marketing
This New York-based global resource management company needed a brochure that fit a lot of information into 1 printed piece. We recommended a 3 panel 8.5×11 brochure, which is 3 times the size of a standard tri-fold brochure.
[hr]

Postcard Design:
Brow Boutique
This Madison eyebrow and facial threading business needed large postcards designed to mail out to customers in the Madison area. With some awesome before and after photos and a distinct 20% off coupon right on the front, these postcards are certainly eye catching!
[hr]

Facebook Ad Design:
White's Collision Service
We wanted to encourage local people to get this app from this Oregon-based collision repair shop. What better way than with a Facebook ad targeted specifically at people in this county who are using their phones or tablets? The bright colors are hard to ignore.
[hr]

Booklet Design:
JBS Wellness
This Chicago area chiropractor wanted to design and distribute gluten free guides for the customers they had who were interested in learning more about going gluten free. We designed an 16-page booklet for them with funky graphics and a lot of great information.
[hr]

Landing Page Design & Development:
Mike Staver
This Florida-based speaker and consultant needed a long form landing page to explain more about his new leadership program. We created a custom WordPress template branded like his website. We removed the navigation and used large calls to action to increase conversions.
[hr]

Packaging Design:
Mandy Mood Foods
This Madison-based hot sauce purveyor needed labels for her artisanal sauce. She wanted to stand out in the hot sauce aisle with something rustic and a little classier than many hot sauce labels, which are known to be gaudy and loud. We created 4 different labels for the different recipes, which you can find at many local grocers.
[hr]

Website Copy Writing:
Belstrom
This California-based garden tool manufacturer needed some punchy copy written for their website. So we put on our pun master hats and got to work!  I wouldn't call it shear genius writing, but it was fun!
If you made it to the bottom of this monster blog article, you deserve a big thanks! Please leave your comments and questions for us regarding our designs or any special project you worked on in 2014!