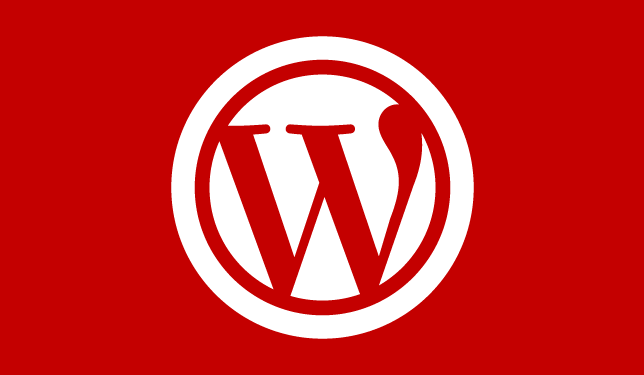 Domain Name and Hosting for your WordPress Website
To publish a website using WordPress, you first have to set up your own domain name, and secure web hosting. Watch this video and learn how.
Domain Name and Hosting for your WordPress Website
To publish a website using WordPress you first have to set up your own domain name and an installation of WordPress application on your own host. For this step you will need a credit card to purchase your domain name and a web hosting account. If you already have a domain name, buy the hosting now and in the next video we will show you how to point a domain name from a different account to the WordPress installation. If you already have a domain name and a web host you can skip this step.
There are hundreds of web hosts and domain registrars available. You need to make sure that when you choose meets the minimum requirements for WordPress. If you're not sure, you can always go to WordPress.org and click under hosting and then click on minimum requirements. You can also always ask your host if they support WordPress and have a quick installation method in a C panel. We recommend Bluehost, their website is bluehost.com. We're going to click that get started now button. Here you'll see different hosting packages for most businesses the basic starter package will be plenty. It has unlimited bandwidth and a lot of storage and you can have one website. I'm going to click select. This is where you going to register your domain. If you already have a domain, use this box here, under I have a domain name and type your domain exactly as it is; such as your name.com. If you're registering a new domain you're going to check the availability here under new domain. We're going to try to register iCandyAcademy.com. The .com is already showing here so we don't have to choose anything from the drop-down menu, however if you were going to try to register a .co, .website, a .org or a .net that's where you would choose the extension here. There are lots of different available extensions now. We recommend getting the .com if you have that available.
If your business name is sort of a common name you may have to get a little more creative with your domain name; just make sure that it's brandable and short and memorable. Try to avoid special characters; the shorter the better and more memorable the better. We're gonna check the availability of iCandyAcademy.com and click Next. Here you're going to fill out your basic information. Here, there's some different options; you can check how long you want to register your domain and the web hosting for. The automatic is showing 36 month price at $3.95 a month. At this time we're gonna go ahead and just click starter for 12 month price which is a little more expensive. Also domain privacy is something you can choose if you would rather your name and address not show under the domain registration records. It's ninety-nine cents a month so if you are concerned about privacy this is a good option. For now we're going to uncheck this. Site Backup Pro is an option to get a site and database files back up of your website. We're going to show you how to do this automatically through your WordPress so you don't need to pay for this option through your host. SiteLock Security is another option that they have automatically checked here but we're gonna show you some basic security measures you can take so you also don't need this. There's some other options for Google Apps for work email which you may want to use if you want to have an email address at your domain name. For now we're going to leave that unchecked as well.
Down here is where you're going to put your credit card information. Make sure you put a card that's not going to expire anytime soon. This will be automatically billed every year as long as you keep the auto renewed checked. Agree to the terms and services and click Next. On the next screen are some additional options, none of which you need at this time. We're going to be using WordPress so you don't need any website builders or SEO link building or anything else. Go ahead just scroll down to the bottom and hit complete. Now we're gonna create a password for our account by clicking create your password. Again, agree to the terms and conditions here. Make sure your new password is extremely difficult for anyone to guess and includes a lowercase letter, an uppercase letter, a number, a symbol and make sure that there's not an entire English word all in one area of the password. It's important to keep your password very difficult and secure so robots or humans can't get it and get into your account. You can see here Blue Host is is giving us a rating of how secure password is. This is getting a 90 out of 100 which is good. We could add another letter, or number, or special character if we wanted to but for now we're going to leave it and hit create. Now that we've created a password, we're gonna go ahead and login here with the past we just entered. You can have Chrome or whatever browser you're in remember the password. I'm gonna click No for right now. I'm gonna go ahead and just copy and paste my password from a text document to make sure that it is exactly correct. Sometimes because you're creating difficult passwords it can be easy to miss type them, so having them in a text document and then pasting them in here often helps prevent errors. Click submit. This is just an advertisemen,t you can skip this. Again I'm gonna click no and no thanks, I'm not interested. If you'd like a little tutorial on your control panel, Bluehost offers one. We're gonna just X out of that for now and now we are locked into our Bluehost control panel.