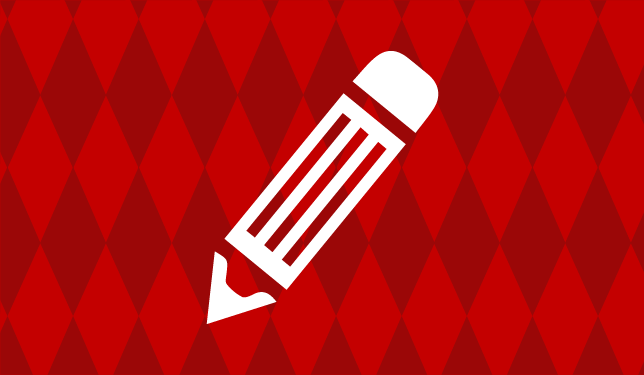 Why is Logo Design Important for Small Businesses
A lot of new entrepreneurs decide to start a new business and promptly run out and purchase 5,000 business cards with their new business name typed across the top of a generic template from Vista Print. This is a natural response to your excitement! You want business cards to hand out immediately and make your business seem like it's really happening!
When starting a small business, it can be very tempting to skip the first step of logo design and branding. Why? Because it costs money and takes time, of course! Understood. Not everyone has a bunch of start-up capital or deep pockets. And no one who is starting their own business can say they have loads of spare time. Believe me, we get it.
What Is A Logo?
A logo is a graphic mark or emblem commonly used by commercial enterprises, organizations and even individuals to aid and promote instant public recognition. Logos are either purely graphic (symbols/icons) or are composed of the name of the organization (a logotype or wordmark). Sometimes they have both a graphic and a wordmark.
In this designer's opinion, logo design is crucial to the success of your business. Your logo is like your most important employee, always in the public eye, representing your business even when you are not there. It should look great and represent the essence of your business. Your logo should be unique and memorable and designed professionally.
There is a direct correlation between the professionalism of your logo, branding and marketing materials and customer expectations. If you invest in your branding (and this goes for other areas of your business as well), that investment will pay off time and time again over the life of your business. The return on investment of design can be hard to track because it is often indirect or subtle, but it is very real. Steve Jobs certainly understood this. Sometimes the difference between someone walking down the street and choosing to come in your restaurant versus the restaurant 1 block down is that they like the look of your logo or sign out front.
For home-based and service-based businesses like consulting, coaching, independent real estate, freelancing, etc., it is even more imperative that you invest in branding because you can't bank on a good location or foot traffic to draw in customers. Conversely, if you do not invest in branding but you are charging premium prices, this causes misaligned customer expectations.
The style of your logo can show personality and actually attract the type of customers you are looking for. Of these business cards, which would you hire? What do these business card designs tell you about each person? Which do you think might have the most innovative approaches to website consulting? Which do you think might be the most expensive? Wouldn't you be surprised if the Leslie from card #3 told you she had done some consulting for Chase Bank? Your logo design and other branding is conveying all sorts of messages to your customers. Make sure your logo is conveying the message you want!
If you are starting a business, your logo should be one of the very first things you think about. This will be the basis for all the branding choices you will make on your website, business cards, letterhead, brochures, etc.
Unless you have some experience and artistic talent, you should resist the temptation to whip out your Microsoft Paint and try to come up with something yourself. Even if you could come up with something that looks good, you may not have the experience to know what type of files and colors printers will need to reproduce your logo. If you don't know the difference between RGB and CMYK or a "vector" file vs. a raster image, we don't recommend that you try to make your own logo.
How Much Does a Logo Design Cost?
The cost of logo design can literally be anywhere from $0 up to millions of dollars. According to some sources, British Petroleum (BP) spent $211,000,000 on it's logo redesign in 2008. That's just crazy! Logo design is an art form, so it is totally subjective as to what logo design "is worth." To see our pricing an process for logo design, click here.
Why Are Some Logos So Much More Expensive Than Others? You may pay more for more logo concepts to choose from and/or more revisions to the concepts. You may pay more because the designer is very experienced and highly respected. You may pay more if a designer is busy and simply doesn't need any more work at that time. You may pay more if an agency has a lot of overhead costs (an office building, advertising, health insurance, etc). There are lots of reasons that would affect the pricing.
There are a lot of ways to obtain a great looking logo, designed by a professional without spending $200 million dollars like BP did. Just to give you a very rough idea:
Ad agencies and very large design firms in Madison may charge around $10,000 for logo design and branding.
Many smaller design companies may charge a couple thousand dollars.
Freelancer designers may be able to design a logo for a few hundred dollars.
There are "stock logo" websites that offer pre-made cheap logos that you can customize with your business name.
And another popular thing is to have a logo design contest where you award the winner a cash prize for the logo.
Having graphic design student is also an affordable (or free) way to get your logo designed. (Still better than designing something yourself. At least students have some training and hopefully the industry standard programs).
With design, you don't always get what you pay for, but sometimes you do. Any of these are suitable options, depending on your budget and needs.
How To Choose A Logo Designer
To make your decision, you need to look at your budget first. Find a few companies or designers in the budget you feel comfortable with. Then you need to look at a logo portfolio of the designer or agencies in your budget. Go with the designer whose style most closely matches what you have in mind. It doesn't matter if someone is very well regarded or even famous, if you don't like their designs, it's not likely that you will like the designs they come up with for you. Don't hire a designer who doesn't have any logo samples! Unless you are getting a free logo design, you'll definitely want to see at least a few samples of other logos. If you can't find a designer in your budget with logo samples you like, you may need to re-prioritize your budget and move up to the next level of designers.
The Logo Design Process
Every designer and agency will have a different process to their logo design. But no matter how the process unfolds, communication is key. Do your homework before any designing begins. Find a handful of logos that you love (they don't even need to be in your industry). Come up with a list of words that describe the style you are going for (i.e. rustic, feminine and vintage). Also, come up with a list of things that you don't want. "I don't want the logo to bee too corporate looking" is a helpful thing to say.
If possible meet with your designer to pick out colors or mail them a ribbon or printout of the colors that you want your logo to have. Then they should match those colors to a PMS color (Pantone Matching System) for the closest possible color matching. See our other article on color matching for more details.
Once your logo has been finalized, make sure you get the "original artwork" in a vector format and a .jpg for future uses. You may request other formats as well. You likely won't be able to open the vector file on your computer, but don't worry. Save it! This is what printing or other design companies will want if you get something printed.