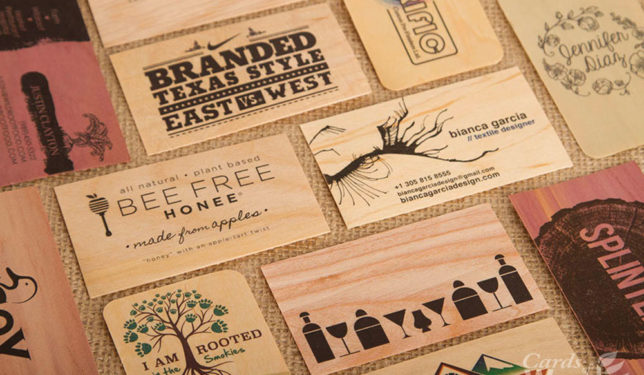 Amazing Business Card Designs
Are you looking for some unique business cards that will make you stand out in the crowd? Here are some examples of awesome business card ideas and designs and links to where you can get them online. Get some inspiration for your own business cards!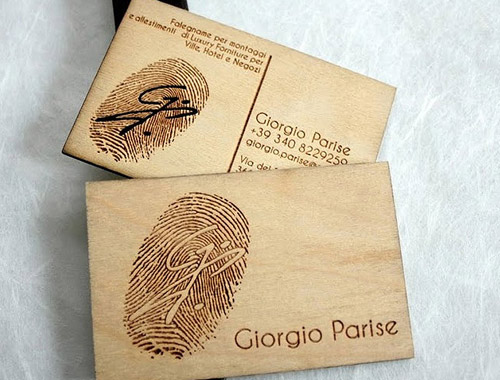 Wood Veneer Business Cards
These amazing cards are available in ash, aspen, birch, birdseye maple, cherry, curly maple, eastern red deccard, maple, oak, poplar, sassafras, southern yellow pine, walnut, western red cedar. These are perfect for any maker, artisan, designer, carpenter or home repair business. They would also be great for a restaurant.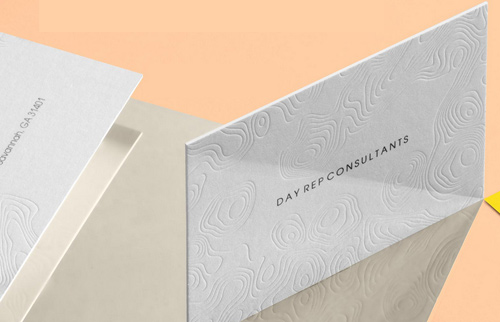 Letter press business cards:
These are gorgeous and subtle for a very refined look.
http://us.moo.com/products/letterpress-business-cards.html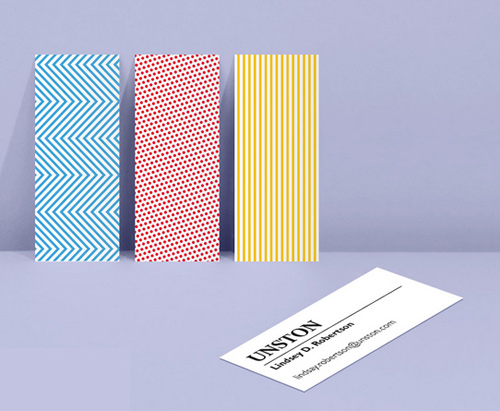 Mini Cards:
These are exactly half the size of a regular business card. I just think they are so cute!
http://us.moo.com/products/minicards.html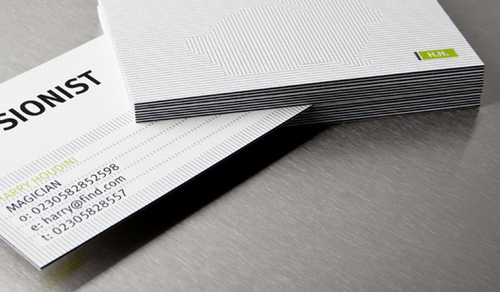 Luxe 3-layer Business Cards
These have a slice of colored paper inlayed between the standar white paper. These are very thick and have a great texture. The inside paper colors are limited though.
http://us.moo.com/products/luxe/business-cards.html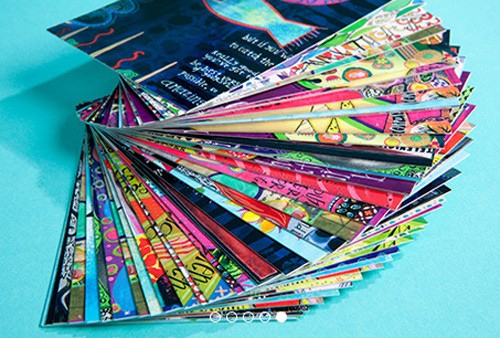 Printfinity mutiple data business cards
A different image on the backside of every card! These are perfect for businesses that have a lot of great photography or designs to display. A great option for photographers.
http://us.moo.com/about/printfinity.html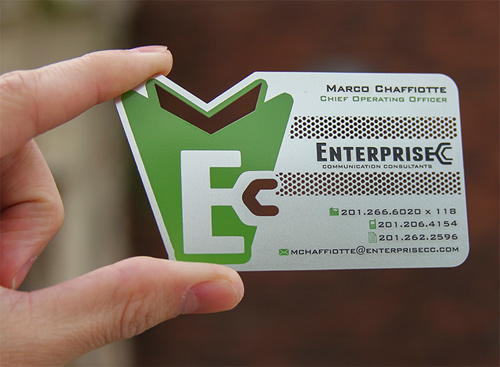 Metal Business Cards
Stainless steel, black metal, copper finish, brass finish, and more. These can have cutout holes or be solid with one color or multiple. Very expensive but certainly a show stopper.
https://mymetalbusinesscard.com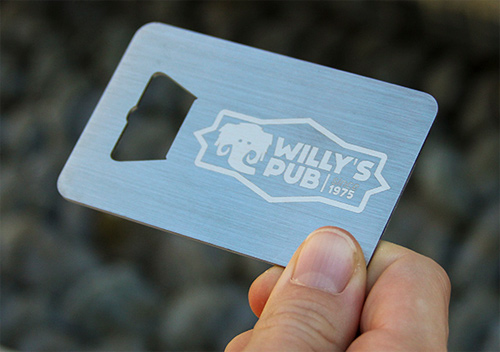 Metal Bottle Opener Business Cards
These are also pricy but amazing. These are perfect business cards for a bar, restaurant or brewery.
http://www.mymetalbusinesscard.com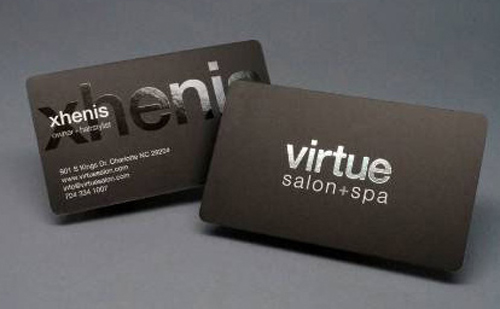 Metallic Foil Stamped Business Cards
These can be elegant or very masculine. Either way they are awesome.
http://www.printingforless.com/Foil-Business-Cards.html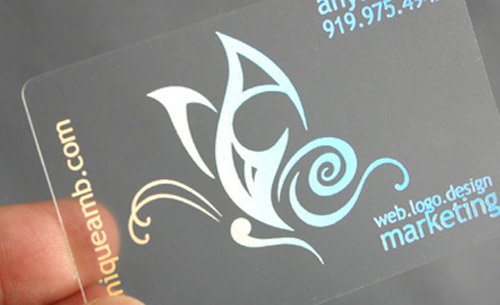 Transparent Business Cards
You can get these cards in clear plastic, frosted plastic, with a hologram foil, raised ink and more.
http://www.morningprint.com/product/order_detail.php?gid=190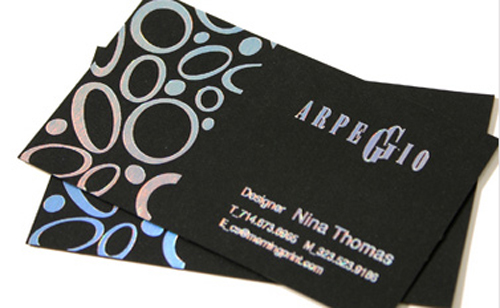 Hologram Foil Stamped Business Cards on Black Paper
Black paper is impossible to print on with regular CMYK process printing. But with a foil stamp you can have black paper and a truly inspired business card design.
http://www.morningprint.com/product/order_detail.php?gid=144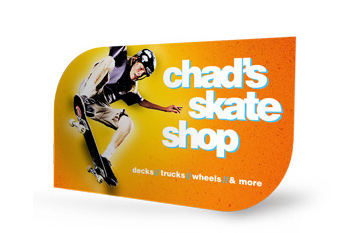 Standard Die Cut Shapes for Business Cards
These are available in circles, ovals, squares, half circle, leaf and more. Our iCandy business cards are a standard 2.5" circular business card, and we get compliments on them all the time!
http://gotprint.net/g/specialshape.do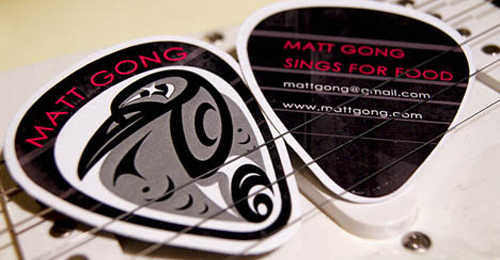 Standard shape die cut business cards
Guitar pick, coffee cup, animal paw and more! These fun shapes will definitely stand out.
http://www.printingforless.com/Die-Cut-Business-Cards.html#4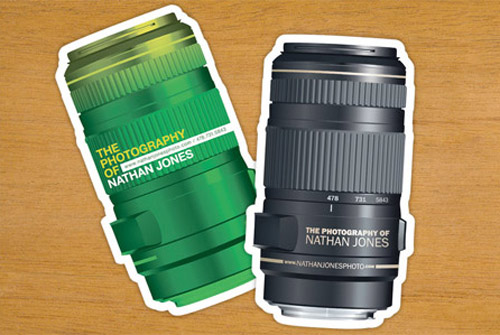 Special Die Cut Business Cards
You can get paper cut into any shape with a little creativity and a little extra cash. These particular ones are available with rounded corners, 5th spot color, drilling, scoring, perforation, numbering and variable data. Oh the possibilities are endless! Here is an example of a camera lens that is really cool.
http://www.jakprints.com/business-card-printing/#pg_2056
Disclaimer: We have not ordered from and are not endorsing the printing quality of any of the websites above.